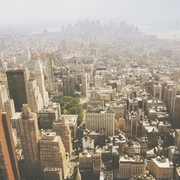 Specialized in fast, accurate, and personalized service, Asset Control will support your organization's background screening requirements at every level. We are not a database product. Database searches alone are usually incomplete and/or out of date, and are not compliant with federal regulations. Rather, Asset Control is a fully compliant court-based background screening firm. And since we customize packages for each client, we often offer lower prices than our competitors.
Our paperless interface program, APPMagic, will allow you to easily view and manage the status of your applicants through our secure server, without having to print or store documents. Further, you'll be able to track the progress of each applicant, in real time. You'll be secure in the knowledge that each background check is complete and compliant. Plus, you'll save time by eliminating paperwork.
Asset Control began as a small-town family business, and our core philosophy on customer service has remained the same as we've grown over the years: your success is our success, and we are available to you every step of the way. Our brand of superior service has provided us with a loyal client base. From local businesses, to city governments and international corporations, much of our clientele has partnered with us for years. You'll never reach a voicemail at Asset control; a key team member will always be on hand to assist you with engaged, informed, and courteous service.
Whether delivered as part of a total recruitment package or on a standalone basis, Asset Control's service will strengthen your ability to recruit the best candidates with confidence, security and efficiency, while also saving it money in the short and long-term. We welcome your business, and look forward to a successful partnership.